1890 House

notes by Ken
color photos by Ken, Brian, Yuliya, Bonnie, David, etc.

Built in 1890 for Mrs. Syftestad, the widow of a former pastor of the Norwegian Lutheran Church, this quaint house was bought by the town's undertakers, the Gesme family, in 1901. By 1910 they had built a two-story addition to the rear where the kitchen is now. Eventually their granddaughter Adene sold it to the church next door, but she continued to live there a few more decades, until she passed away last year.

This series of pictures is a walk two-thirds of the way around the house. Its true size really becomes clear only when you walk around the back!

The impossible real estate market of 2003, with older homes selling before being advertised, prompted Brian and me to re-examine his long-held hope that "some day, someone should move and preserve that beautiful old house." Much research led us to identify a lot 10 blocks away along a relatively unobstructed route. Collecting price quotes on 61 line items from asbestos abatement to temporary removal of a fire hydrant, we found we could still afford this project. When the church advertised the home, we made an offer.

The adventure begins

The church board met May 20 and accepted our offer to move the house, which they'd otherwise raze to expand their handicapped parking, and we began negotiations. Immediately we began hearing rumors about how much we've paid for the house, from $1 to $1,000, all of which are high. By paying to remove the home, we're saving the church thousands of dollars to demolish and haul the debris away. We're also sharing some of the cost of cleaning up the site (removal of asbestos and scrub trees plus a few hundred dollars' donation for the church to use as it wishes).

Simultaneously we talked the construction company owner who owned the lot we wanted into letting us move the house there instead of building one of his homes on that site as he'd understandably intended. Although we clearly weren't his "druthers" at first, we were quite grateful to earn his confidence as he learned more of the project.

Enter Yuliya

Also May 20, our Ukrainian friends' daughter Yuliya, a college sophomore, e-mailed us confirming that she was arriving Friday June 13th (the day before the full moon), to live with us in our humble 12 x 50-foot mobile home through the summer and study English at the University.

The energetic Slavic teen moves in with a 40-something American gay couple. You can't make this stuff up! To think that most people merely watch sitcoms! What a summer this would be...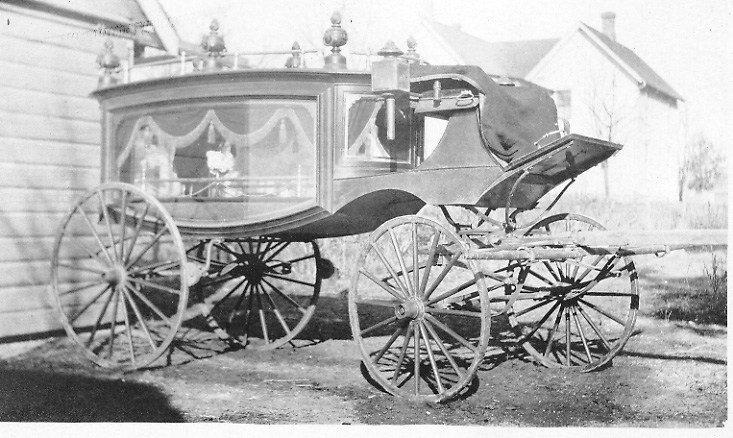 | | |
| --- | --- |
| Compare the roof lines in the last three pictures. The oldest (center) photograph predates the shallow-roofed bathroom and kitchen sink addition in the middle of the back side of the house. The photo at right lacks the downstairs bathroom addition, which we will convert into a back porch. | |
click here to go to page 2
---
Summary of pages with pictures and text: