Triumphant night arrival
The house arrived at its new home just after 3 a.m. (Compare the nighttime photo to the daytime photo above it to fill in details missing in the dark.) We watched and waited as some piles of beams were moved out of the way. The the movers pulled the house into the driveway as if it were a boat after a fishing trip.




After unhooking the lights and other road equipment from the house, they headed home for a well-earned rest, promising to return early next week to move the house over the hole the first day, then raise it so that the cement workers can build a basement under it.

Thus, before most people stirred from bed, ended one of the most eventful days of our lives.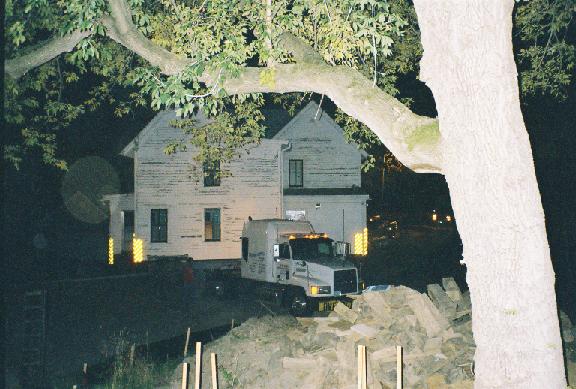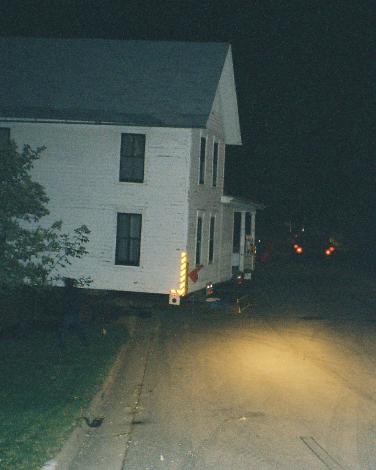 Stay tuned for a few more photos of the placement, restoration and remodeling over the next few months!
page 1
page 2
page 3
page 4
page 5
page 6
page 7
page 8
page 9
page 10
page 11
page 13